laktos dairy facility
We are proud to introduce to you our modern, fast growing production dairy facility located in two independent venues in Krasna Hora nad Vltavou, in the heart of pure nature of Southern Bohemia. Every day we collect the best milk from the local farmers and other ingredients to provide the best products on-time, with outstanding freshness and top quality for our consumers' markets. The dairy facility serves mainly the Czech and Slovak markets. The offer is complemented by products of reputable food producers in Europe, processed under the strict criteria of our quality control, and guaranteed brand standards. Sales of products are conducted mainly in retail stores in Czech Republic and Slovakia. Top customers include Penny Market, Lidl, Kaufland, Makro, Globus, COOP and Norma. An important part of sales is provided into the independent local retailers and gastronomy segment.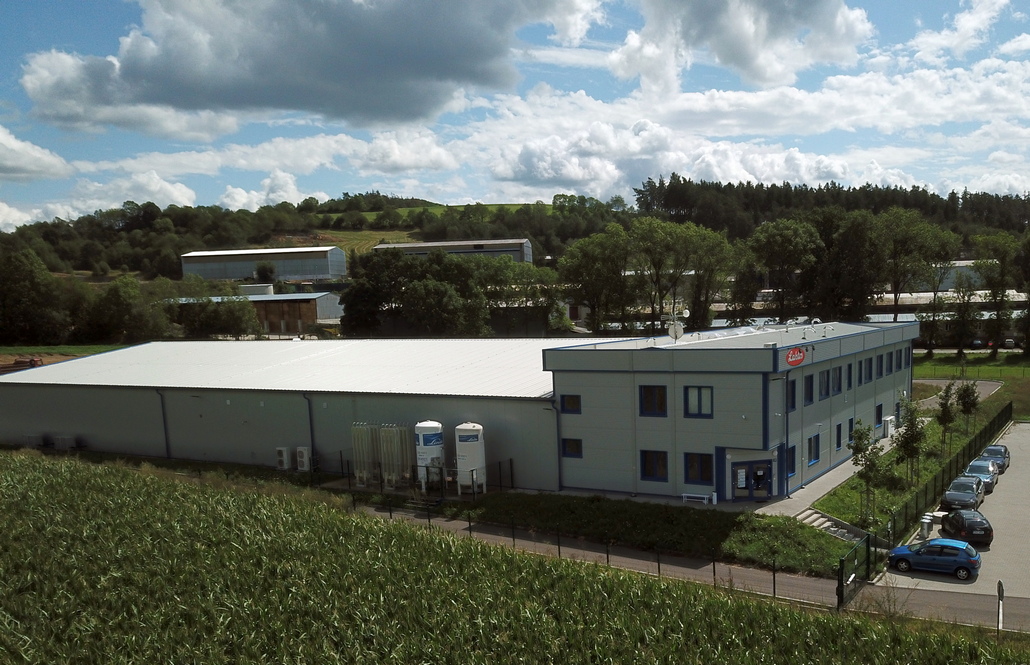 Using the benefit of our own dairy facility, LAKTOS ranks among the most important sellers of dairy commodities on the Czech market (butter, Edam, Emmental, curd, etc.). Distribution and storage of products is arranged by the logistics company Nagel Czech Republic.
As a renowned traditional dairy producer, LAKTOS complies to all mandatory certifications. But we always go the extra step to make the difference for our customers. Our outstanding quality brought us a recognition brand KlasA for our products.